17 tags
22 tags
30 tags
18 tags
21 tags
15 tags
21 tags
Soc-Realism in Belgrade Architecture - STILL IN... →
"In terms of character and the intensity of manifestation, domestic soc-realism can be divided into moderate and extreme. The first was marked with a certain amount of creativity within available programmes and modest technical methods, while the other was oriented towards creatively minimalist, schematized and propagandist architecture."
16 tags
30 tags
11 tags
17 tags
Did you know...
"Giugaro" was the studio which designed new CAF Urbos 3 trams for Belgrade and it's the same studio that designed Yugo Florida car, the last Yugo manufactured.
15 tags
14 tags
"Ovaj grad je dovoljno velik da čovek ne može a da ne formira izvesna očekivanja,..."
– Vladimir Arsenijević, "Jugolaboratorija"
25 tags
Why I hate Belgrade
Because it's a capital, so every idiot thinks it's okay to occupy it for just any reason. Students, go to Kosovo and show your ugly bodies there. Dveri, go camp in the forest where you belong. Shitloads of stupidity these days.
20 tags
24 tags
9 tags
Beograd bez sata za našu planetu
Pre nekoliko meseci, Skupštini grada Beograda poslao sam zahtev da me obaveste o sredstvima koja su ove godine bila uložena u novogodišnje osvetljenje grada, kao i o tome koliko nas košta redovno osvetljenje ulica i redovno dekorativno osvetljenje fasada objekata od značaja. Postavljanje novogodišnjeg osvetljenja po ugovoru koji je JKP "Javno osvetljenje" sklopilo sa preduzećem...
18 tags
From WTF to OMFG - Communist Architecture of New... →
"Although Belgrade, the capital of modern day Serbia, is geographically a stones throw from Novi Beograd, the two cities are utterly opposed in disposition. The communist era architects and town planners built Novi Beograd with a ruthless lack of sympathy towards the old historic core of Belgrade. Classical and elegant – versus brutal, exacting, and autocratically monumental. Down to it's...
21 tags
30 tags
25 tags
20 tags
19 tags
17 tags
Did you know...
Belgrade has 69 streets named after Croatian people or places.
15 tags
Watch
If I was the one who bought this palace, I would only make the colors brighter for carpets, walls and ceilings and introduce new lighting. When it comes to me, interior design is perfect, just a bit worn-out. Hotel Yugoslavia, once a pride of the big state and the biggest of it's kind in this part of Europe. A part of the building was bombed in a NATO operation in 1999. against totalitarian...
21 tags
21 tags
15 tags
17 tags
15 tags
Did you know...
When Kneza Mihaila street had it's first pavement made out of wooden cobbles, such pavement existed only in Paris and a little bit of it in Pest, around the Opera house.
19 tags
16 tags
t2016 asked: Hello Laki. Greek guy about to visit Belgrade next week :D. Really excited. Is it really cold there? :P
17 tags
13 tags
21 tags
Anonymous asked: I love how much you love BG :)
22 tags
Metropolenreport: Belgrad zwischen altem Image... →
30 tags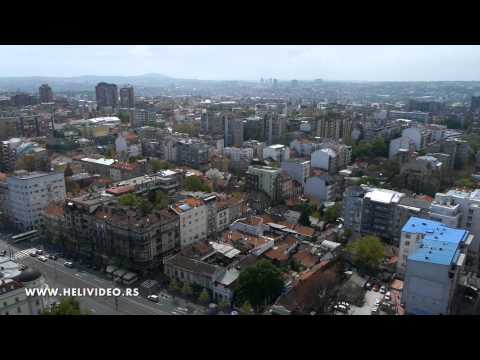 26 tags
20 tags
All the secrets of BIGZ building →
The increasingly popular BIGZ building conceals a number of areas in which you can listen to underground techno, rock, house, funk, trance, have a rehearsal with the band, go to a literary evening, learn circus skills and more.
30 tags
29 tags
23 tags
22 tags